---
Here are my sincere thanks to Dr. Sanjay Gupta!

Having been enlightened: he feels compelled to bring that light into the remaining darkness.

This takes guts and high spiritual standards.
---
http://www.cnn.com/2014/03/05/health/gupta-medical-marijuana/index.html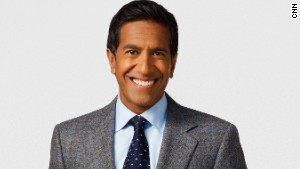 Dr. Sanjay Gupta is a practicing neurosurgeon and CNN's chief medical correspondent.

Sir: Thank You for boldly telling the truth.
And for Obviously caring about the poor common folk (like me.)
Editor's note: Don't miss "Weed 2: Cannabis Madness: Dr. Sanjay Gupta Reports," at 10 p.m. ET on Tuesday. Also, Dr. Gupta will be answering your questions on Reddit at noon ET Tuesday.


(CNN) -- It's been eight months since I last wrote about medical marijuana, apologizing for having not dug deeply into the beneficial effects of this plant and for writing articles dismissing its potential.

I apologized for my own role in previously misleading people, and I feel very badly that people have suffered for too long, unable to
...